Sign up here for the Los Gatos quarterly email newsletter! Stay informed about our specials and local events.
Specials & Packages
Welcome to the Finger Lakes! To help you experience the full #FingerLakesLife, we've put together a few specials and packages to help you experience the Finger Lakes. What are you waiting for… make Los Gatos B&B your Finger Lakes getaway!
These offers are subject to availability and cannot be combined with any other package, special, coupon or 3rd party certificates (gift cards/certificates not issued by Los Gatos B&B).
Value Plus Package
Our Value Plus package adds a big bonus to your visit to the Finger Lakes. We have gathered deals at local restaurants, creameries, and lots of wineries throughout the Finger Lakes. Enjoy free tastings and discounts at wineries, discounts or complimentary additions at restaurants, free cheese tasting- all at no extra charge!
These offers can be combined with: The Clear Night Star Gazing Special and with Los Gatos gift certificates.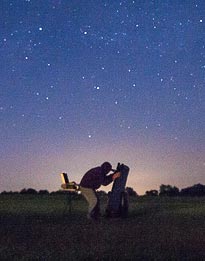 Clear Night Star Gazing
Los Gatos B&B is in an area with low light pollution, so on clear nights the sky can be spectacular. We have been involved with public astronomy for years, and love to set up our large telescope and give sky tours. We show star clusters, galaxies, nebulas, and much more- come and check them out! Guests are always welcome to bring their own telescopes and binoculars.
Clear Night Star Gazing Chart
How will the stars shine for you? This tool helps predicts how good the sky is for viewing. Click on the graphic for an explanation of the chart and how it works.